No more mess with UTM
The links you need – without messing with your analytics.
Set up your model and don't stress with UTMs.
Create your links in just a few clicks.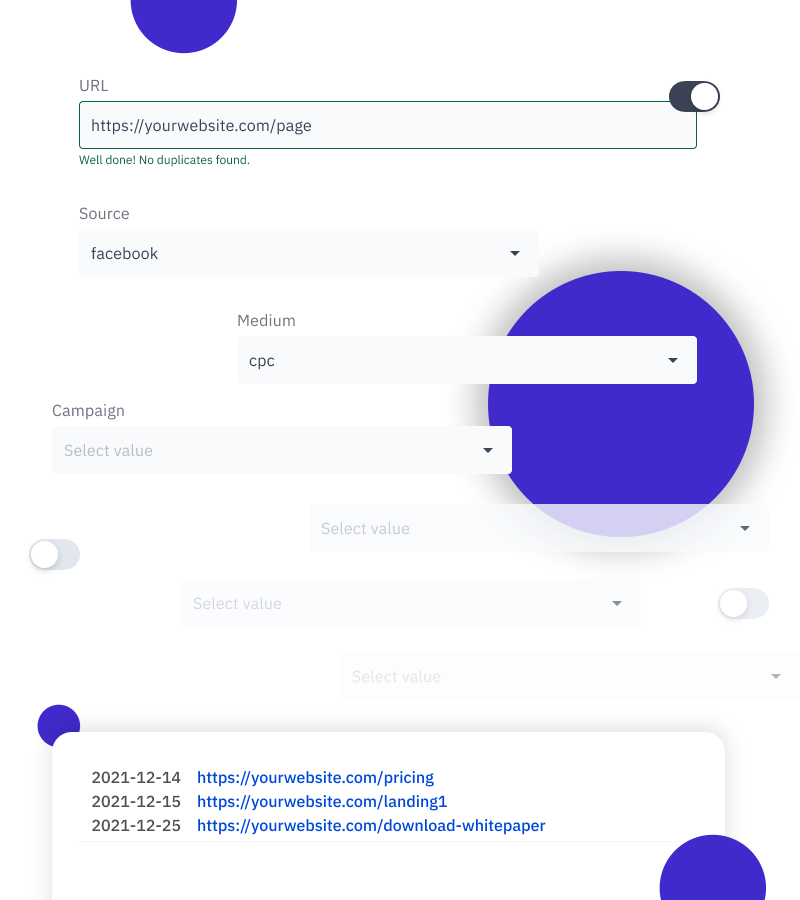 Who is this for?
This is a free UTM Generator tool that will help you handle all your links without the need to save them somewhere. Let the tool remember for you!
---
Tailored to your Needs
Set up your UTM model and store all the values for each parameter. Stop messing your analytics with inaccurate data.
---
Keep Track of your Links
Save all the links you generate with ease. No more sheets around to store data: one comfortable place to clear your mind.
---
Built-in Automatic Check
The AI will suggest if you already used the same URL in another link. Work 200% quicker, don't reinvent the wheel.
UTM Generator will be available soon
Join the Waiting List and access the beta before anyone else. Stop stressing with UTMs.
Thank you!
I'll contact you back once I have more information.

Follow me on Twitter while I build it in public.